Digital maps provide real time navigation while you are on the trails. There are a growing number of digital maps available for Libby Hill. Below are several for you to choose from. Remember though, to show your location you will need to turn on 'Location Services' on your smart phone for the app that displays the map. Below shows digital maps and the pros and cons of each map. Keep in mind that no single digital map shows every type of trail on Libby Hill due to density of trails.
Google Maps – A custom Google map for Libby Trails. Points of Interest and trail details are available when you click on them.
Pros – Free, Viewable on any browser and doesn't require a separate application.
Cons- Doesn't show ATV, Snowmobile, and unmarked mountain bike trails.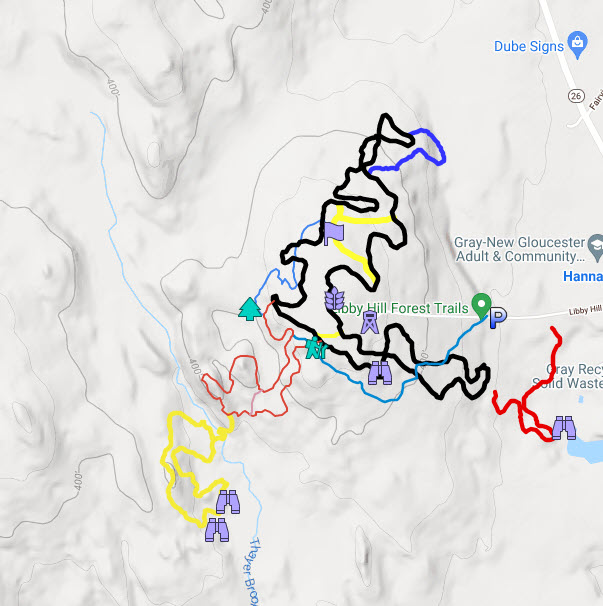 TrailForks – Maps dedicated to mountain bikers. Shows more trail descriptions and heat maps of activity and allows trail comments. It can be used on a browser or their app.
Pros – Shows narrow unmarked mountain bike trails and marked multipurpose trails.
Cons – Free version requires you refresh your location every time you want to show your location and limits how many areas you may view. Paid version eliminates this and will encourage you to use their app.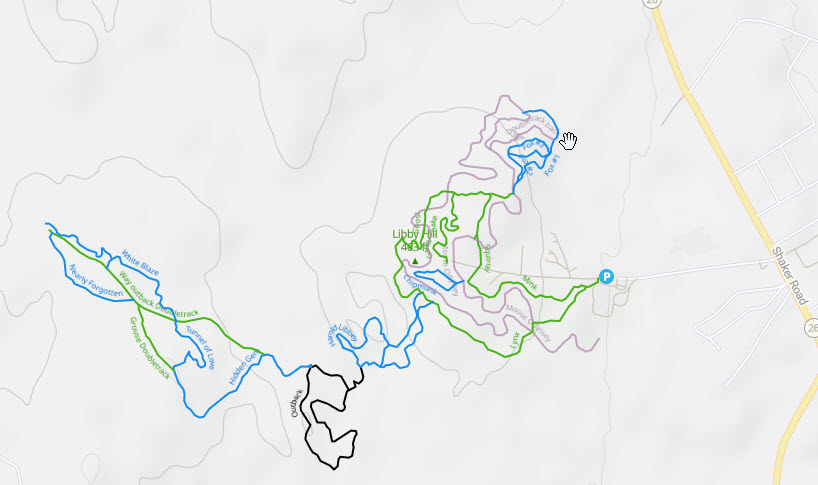 Gray Mountain Bike Trails – This mountain bike trail map on Google maps posted by a local avid biker, provides both Libby Hill and off property mountain bike trails.
Strava – Maps for all types of activities. It, however, doesn't allow you to see maps unless you subscribe.
Pros – Provides great fitness trackers and maps of most unmarked and marked trails on Libby Hill.
Cons – No free access.
Nominate your favorite navigation app – Navigation applications are evolving, if you have one, you'd like added, please let us know.