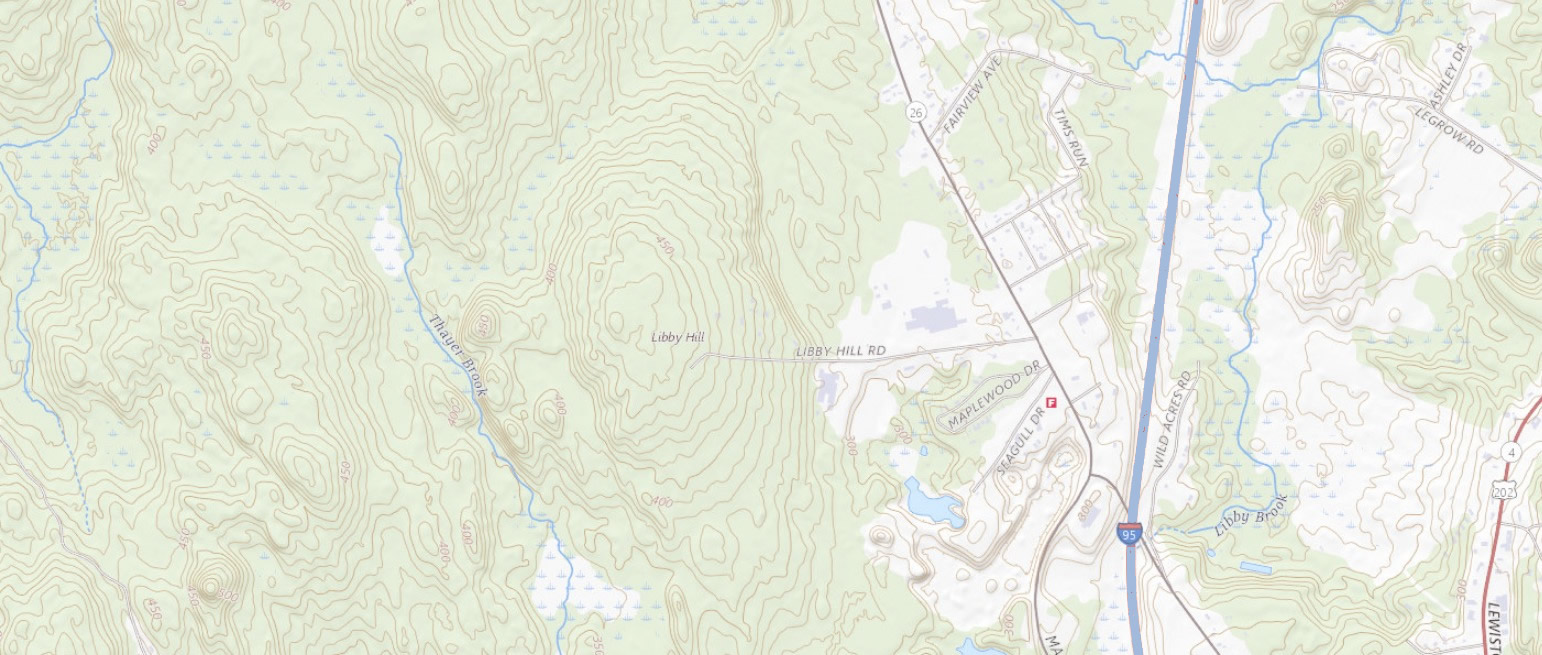 Year-Round, Multi-Purpose
Libby Hill has eleven miles of non-motorized trails. Since these trails intersect at multiple points it has always been a challenge for new hikers to understand where all the trails go. Please see our guide to trail blazes and unmarked trails to understand how to navigate Libby Hill. To assist trail users, the map to the right is posted at many blazed trail intersections. Trail blazes are color matched to the colors shown on the map. Click on the map image to view the detailed version and/or to download a PDF copy.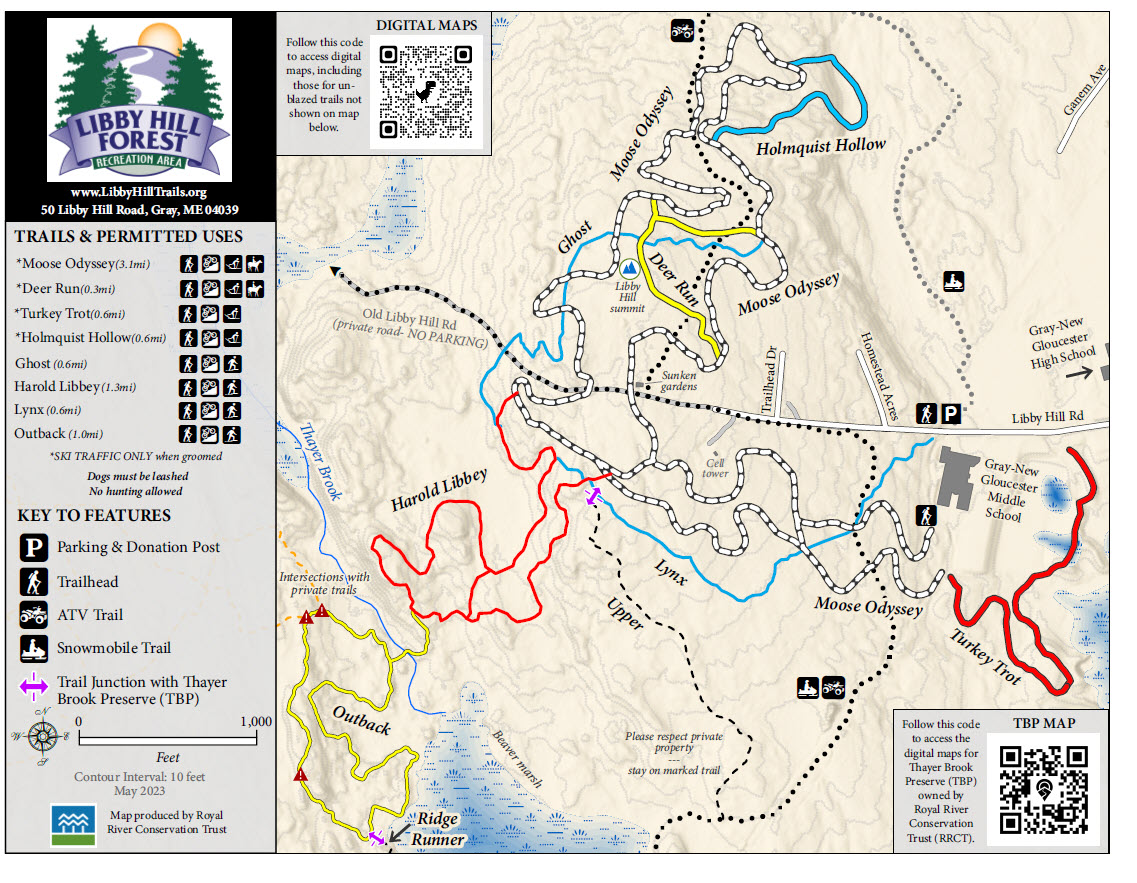 Digital Maps
Digital Maps – digital maps are available on browsers or apps on your smart phone. They provide you with a way to see where you are on the trails while you are using them! Our Digital Maps page offers several digital maps you can choose from.
Maine Trail Finder – the Maine Trail Finder is a great one stop website for finding new hiking trails in Maine. Over fifty hikes within 30 minutes of Gray!
More activity ideas are available on our TO DO page.
Current Maps for Printing
Current Trail Map which has the most current information and QR code to our digital maps.
Thayer Brook Preserve Map – On July 9, 2022, a new connector trail called 'Ridge Runner' will connect from the new preserve to the Outback. Watch for numerous map changes of the next few months.
Classic Points of Interest Map which is still posted at our Kiosks but is no longer being updated. Ideal for exploring exceptional areas of the trails.
Wending Maps – You can order printed maps from Wending Maps and Wayfinding.
Specialty Maps
Longest Day 5 K Racecourse – The race uses a combination of four trails, and we now have both a printable map and a digital map you can use to show your position on the course on your smart phone.
Orienteering Maps – orienteering marker map for trail users engaging in this fun activity.
Tree ID Sign Map – Nearly two dozen tree identification signs are located on the trails. This map is a great scavenger hunt activity for families.
Libby Farmstead Tour – Explore some of the remnants of the old James Libby homestead. This includes our main stone wall, two foundations, the granite quarry, and various stone piles around the property. Now cartographer, Tracy Ross, has developed a beautiful map that has locations of a number of these remains of the old farm. Use it to do a scavenger hunt with your kids or do some 19th century archaeology of your own!
Town Of Gray GIS Map – The Gray Town website has an excellent ArcGIS digital map of Gray containing property lines, ecological areas, and trails.