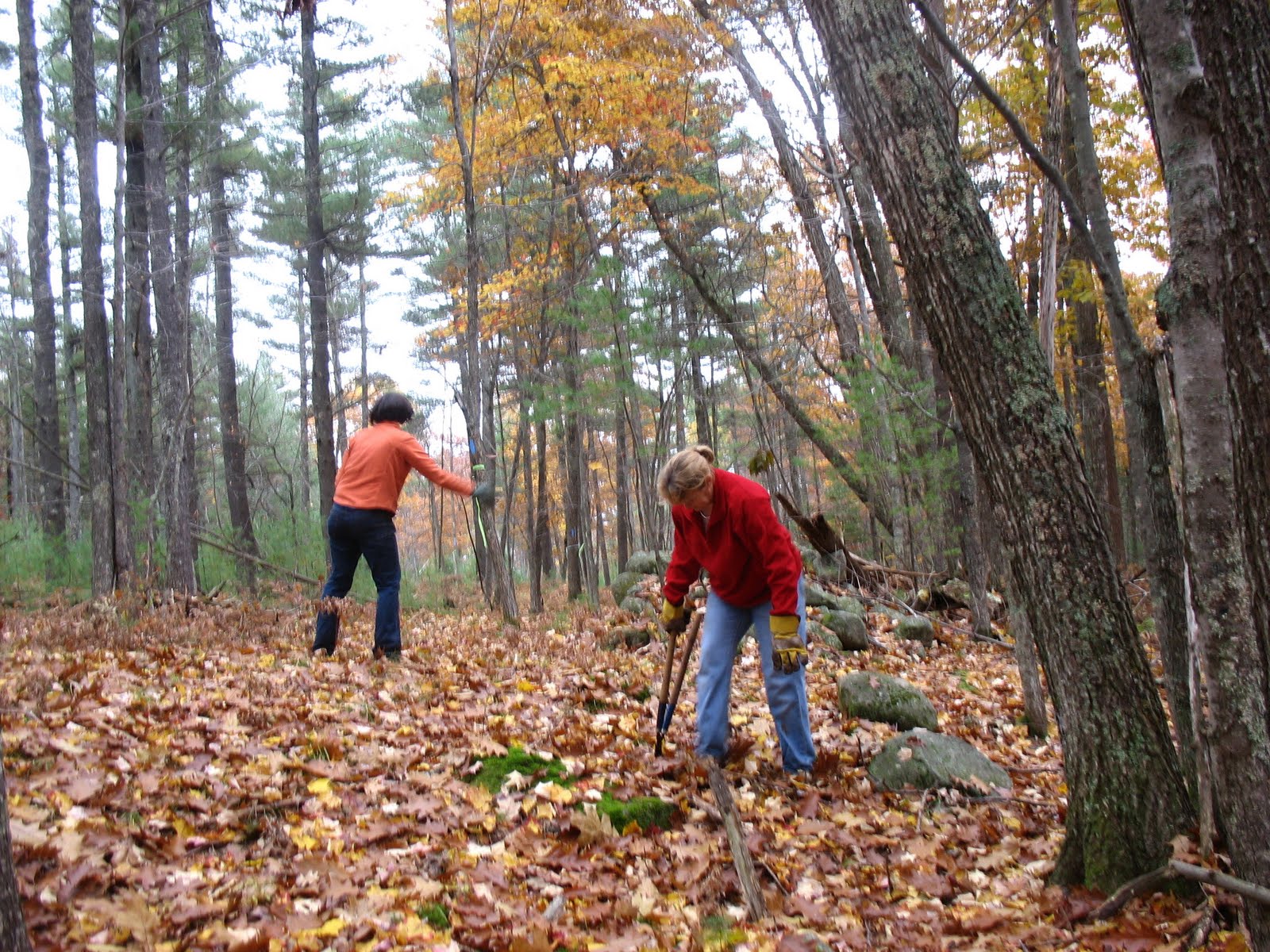 Giving Back
There are many ways to give back to the trails! Since 1999, over four hundred individuals have lent a hand in creating, cleaning, and hosting events at Libby Hill Trails. You can get involved in so many ways:
Keep trails clean – throw debris off the trail when you see it, bring trash out to the dumpster at the middle school. Remove trash around the parking area.
Report trail problems – contact us when trees come onto trails or other issues threaten the trails or trail users.
Volunteer Days – several days a year, work crews are organized. Notices are posted on our News section and our Facebook page.
Work on your own schedule – Some volunteers like to work on their own at their own pace. If you have an interest in trail work on your own schedule, contact us.
Donate – To maintain ski trails and keep trails in top condition, it takes thousands of dollars per year to keep us going. We collect donations through our metal donation post at the parking lot and online by visiting our support page.
Libby Hill Trails, like many non-profits, find Facebook a straightforward way to communicate with its 'followers'. Even if you don't want to have a Facebook account you can view all our information including recent happenings, volunteer days, and give feedback on your experience at Libby Hill.
Donate to the Gray Community Endowment (GCE) to help us pay for trail maintenance and new features. The GCE is a registered 501C nonprofit and manages trail donations.
If you would like to learn more, please contact us.