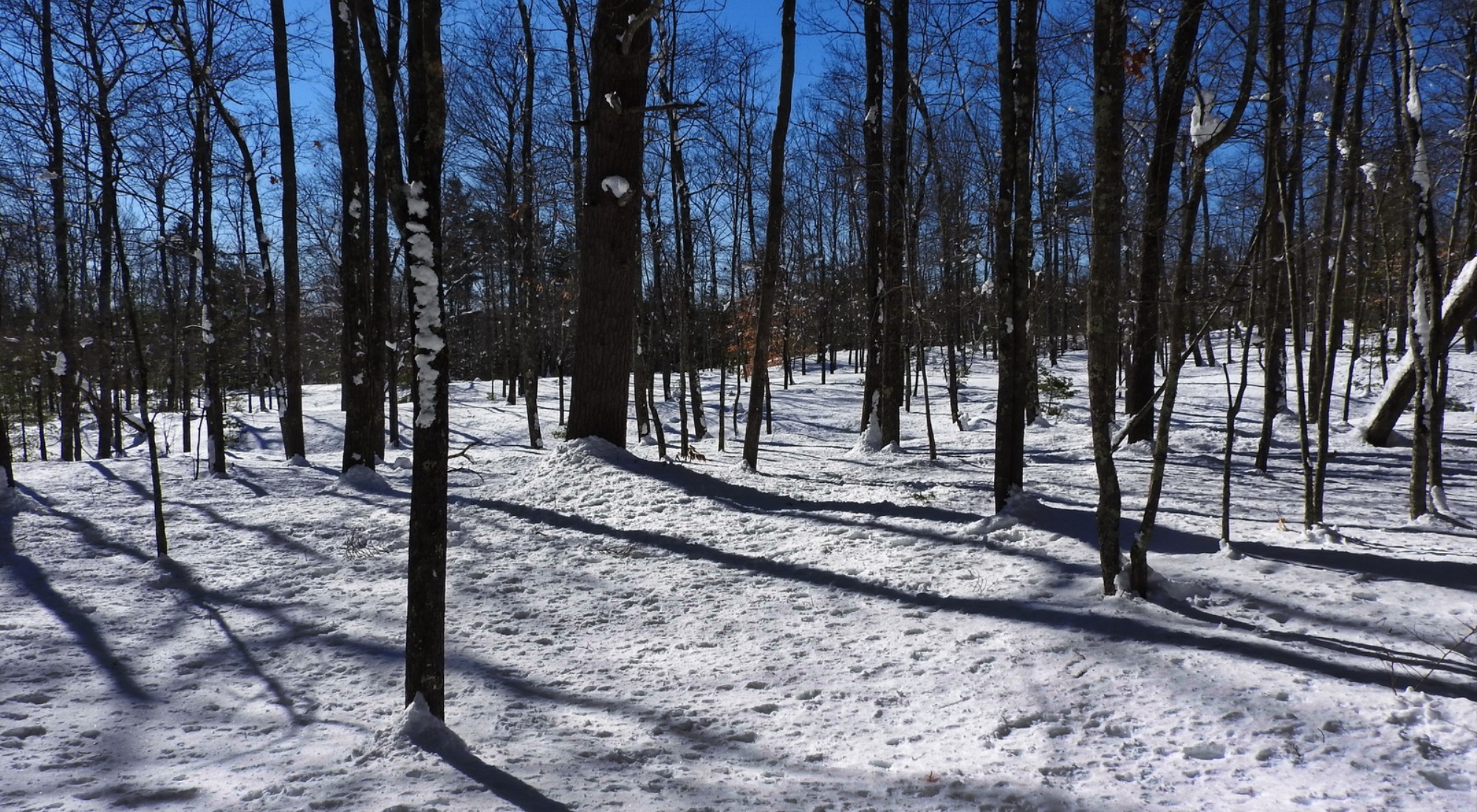 Thank you for your cooperation during snow season!
No Snowshoes, Walkers or Dogs on
Wide Groomed Ski Trails
All trails re-open for regular use when they can no longer be groomed for skiing.
Winter at Libby Hill is defined when ski trail grooming begins and ends when skiing is no longer feasible on ski trails. The major change in rules in winter is restricting usage of the wide ski trails (Moose Odyssey, Deer Run, Holmquist Hollow, and Turkey Trot) to skiing only. We also prohibit dogs and fat bikes on ski trails. Loose dogs have knocked over skiers in the past and often leave behind waste on the trails.
Ski trail grooming is a grueling and arduous job. One grooming session uses several gallons of gas and takes up to five hours. Walkers, dogs, fat bikes, and snowshoers often leave deep foot holes, requiring much more time to regroom the damage done by holes in the ribbed trails. Please be considerate of our grooming team and use the trails appropriately.
Other activities are still encouraged on the Hill in the winter including hiking, fat biking, and snowshoeing on narrow trails. Sledding at the hill by the middle school is also extremely popular. Walking on the pond ice is only advised after ice depths are greater than six inches.